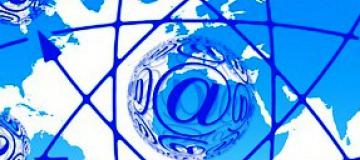 Improve your English by communicating with students
Department ICEA
Want to improve your English by communicating with students in the USA? This semester Sarah Guth is setting up a six‐week telecollaboration project between students here in Padova with her colleague and her students at Xavier Univesity in Cincinnati, Ohio.
What is telecollaboration?
A telecollaboration project brings together students in geographically different areas using online communication and collaboration tools. Or more simple an opportunity to chat in English with students like you in another country.
If you are interested in joining the project, please contact Sarah Guth at sarah.guth@unipd.it and use "Telecolaboration with Xavier" as the subject of the email. I will accept students on a first come, first served basis up until February 19th.