Maritime laboratory - Wave basin (3D)
Dimensions: 20.6 m x17.8 m (height 0.80 m).
It is equipped with a movable hydraulic wave paddle, 0.85 m high and 8.0 m long (extendible to 10.0 m) with serve-valve and position transducer connected to personal computer, allowing to generate regular and irregular wave attacks of assigned spectral characteristics as well as solitary waves (with set- down compensation). The wave paddle can oscillate horizontally, and act as a piston. It may be moved, for generation of oblique waves.
The typical tests that can be effectuated in the wave basin are::
Wave penetration in harbours
Floating structures such as, floating breakwaters, buoys, wave energy devices
Structural stability analyses (using 3D digital elevation photographic technique)
Movable bed model   
Harbour siltation analysis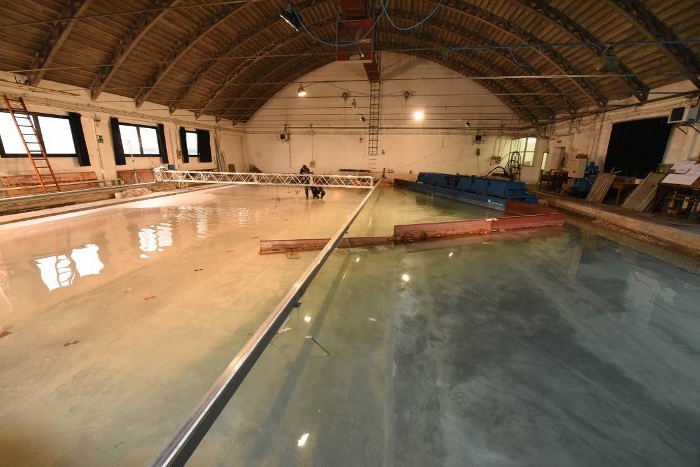 Following it is reported a photo gallery that shows some pictures regarding projects done in the wave basin.